The 1 hour Birthday Party: -
Rico always arrives in good time.
Then performs a stand up show, with lots of participation for the children.
The kind of show one would expect to see in the theatre.
Rico is a Circus Clown, so there are no magic tricks, just Traditional Circus Gags.
If you book for 1 hour of a 2 hour party, your can chose which hour suits you best.
The 2 hour Birthday Party: -
Rico will arrive in good time to set up and be ready to greet your guests.
The first 45 minutes are taken up with the show,
Then a break for the Birthday Tea.
You have a choice in the second 45 minutes of Games or a Circus Workshop.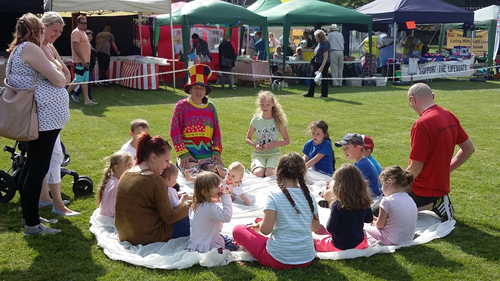 Prices starting from £125 (+ travel)